Welcome
Program and Annual Meeting

Thursday, May 19, 7PM

Dryden Village Hall

A Visit to Dwight, ND

Join John and Patti Keifer as they share history, photos, and entertaining stories of their fun and informative visit to Dwight.

In 1879 Dryden resident Jeremiah Dwight purchased several thousand acres of land in the Red River Valley of the Dakota Territory which would become the largest and most successful Bonanza Farm in the county.  John Miller, the farm's supervisor, went on to become the first governor of North Dakota when it achieved statehood in 1889.

In 2013, John and Patti Kiefer visited Dwight, ND (POPULATION 81) to learn more about the history of the farm and area.  With the help of local residents, they explored the remains of the farm and learned about the history and heritage of the community.

FREE AND OPEN TO ALL
Saturday, May 7   

Southworth House Tours
New tours begin in May and continue the first Saturday of the month through October.
Tours are scheduled at 10, 11, and 12 noon.
$5.00  Donation.  There is always something new to see as we unpack and display more treasures.
      Friday May 27th, 8am – 5pm
      Saturday May 28th, 8am – 3pm
         At the Southworth Homestead
As you do your Spring housecleaning, think about donating to our Op Sale. We will accept all saleable items. No clothing, mattresses or large TVs please. Your donations are tax deductible. If you need items picked up, please call me at 844-8700, Shirley Price. Every year our members make our Op Sale very successful. Thank you.
        9′ x 9′ AMISH QUILT      (FITS HIGH QUEEN OR KING BED)
Tickets ~ $5.00 each, or 3 for $10.00
Proceeds benefit Southworth Homestead
Drawing: December 3, 2016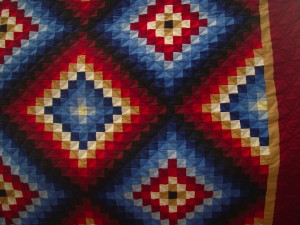 —————————————————————————————————————————–
Welcome to the Dryden Town Historical Society. We are located in the village of Dryden, at 14 North Street, 10 miles from both Ithaca and Cortland.
We have new programs and exhibits monthly. Please stop in and chat with our staff and docents, and enjoy this wonderful opportunity to learn about the history of Dryden.
For a future DTHS program on Memorable Characters in the Town of Dryden, we would like to include, Florence Montgomery Southworth, John H Southworth, and Rebecca Southworth Simpson.  If you have stories or memories to add, please let the program committee know.

Address
14 North Street
P.O. Box 69
Dryden, NY 13053
Contact
607-844-9209
drydennyhistory@gmail.com
Hours
Saturday, 10am - 1pm
Or by appointment

drawing by Cynthia Cantu
Mailing List
Send an email to drydennyhistory@gmail.com to be kept informed of upcoming events.